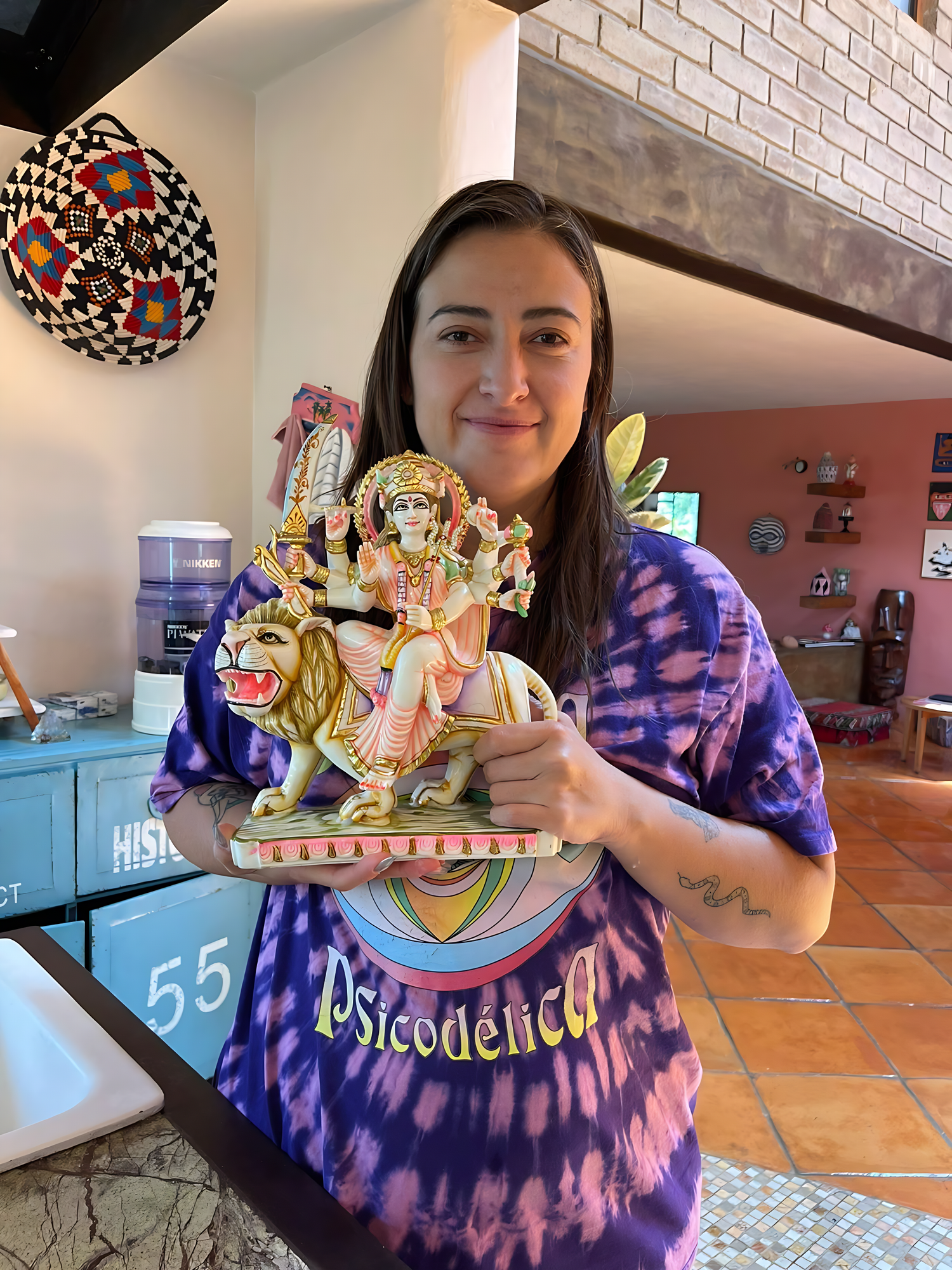 Goddess of Power & Motherly Love
"I am Durga, the inaccessible one,". "I am Nature, that gives identity to all things. I am Power, that enables all creatures to exist, to feel, think, act and react. I am Maya, the delusion that makes life alluring yet elusive."
Durga means "the invincible" or "the inaccessible". Durga manifests fearlessness and patience and is considered the fiercer, demon-fighting form of Shiva's wife, the goddess Parvati.
BRNG MATA JI HOME